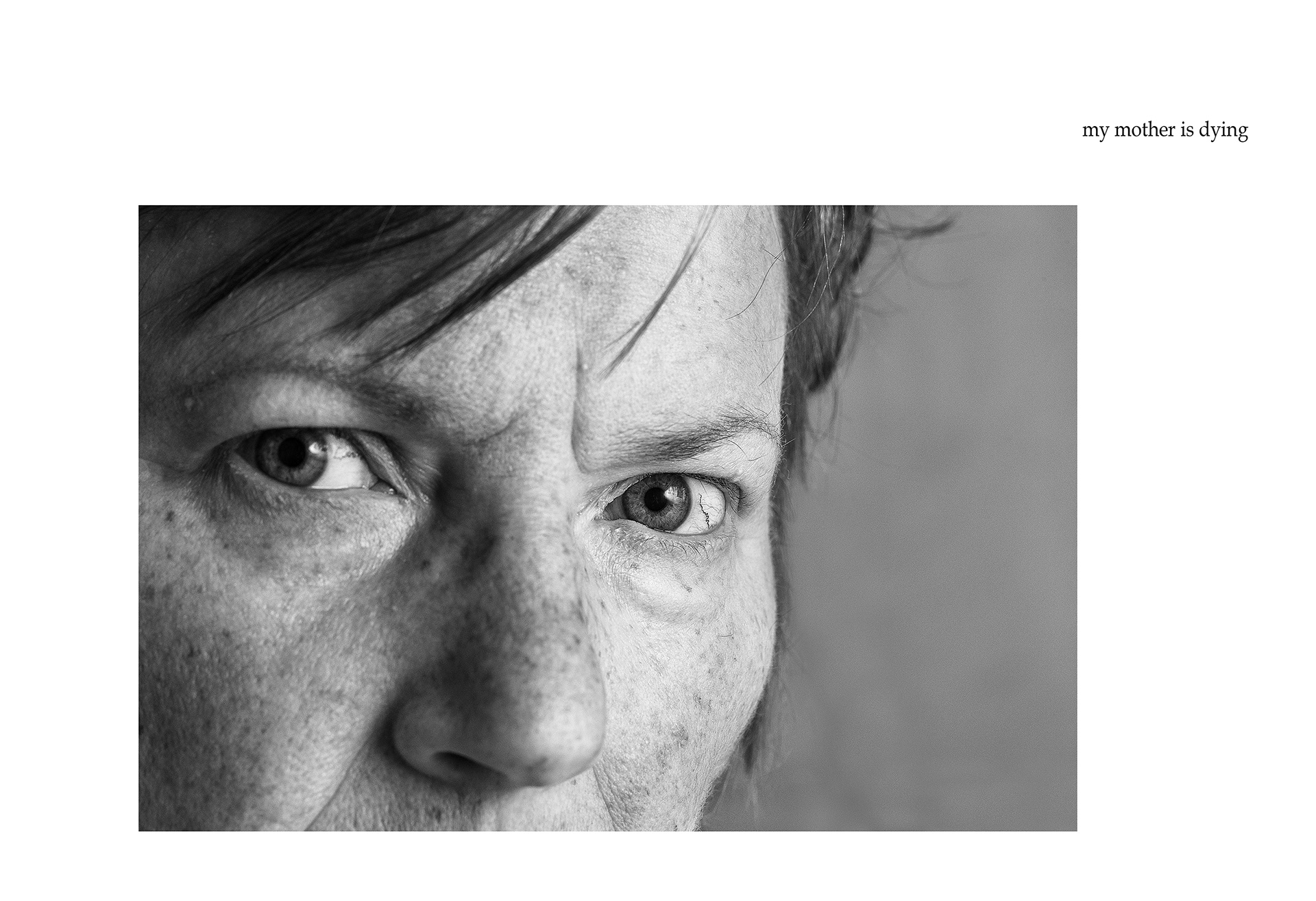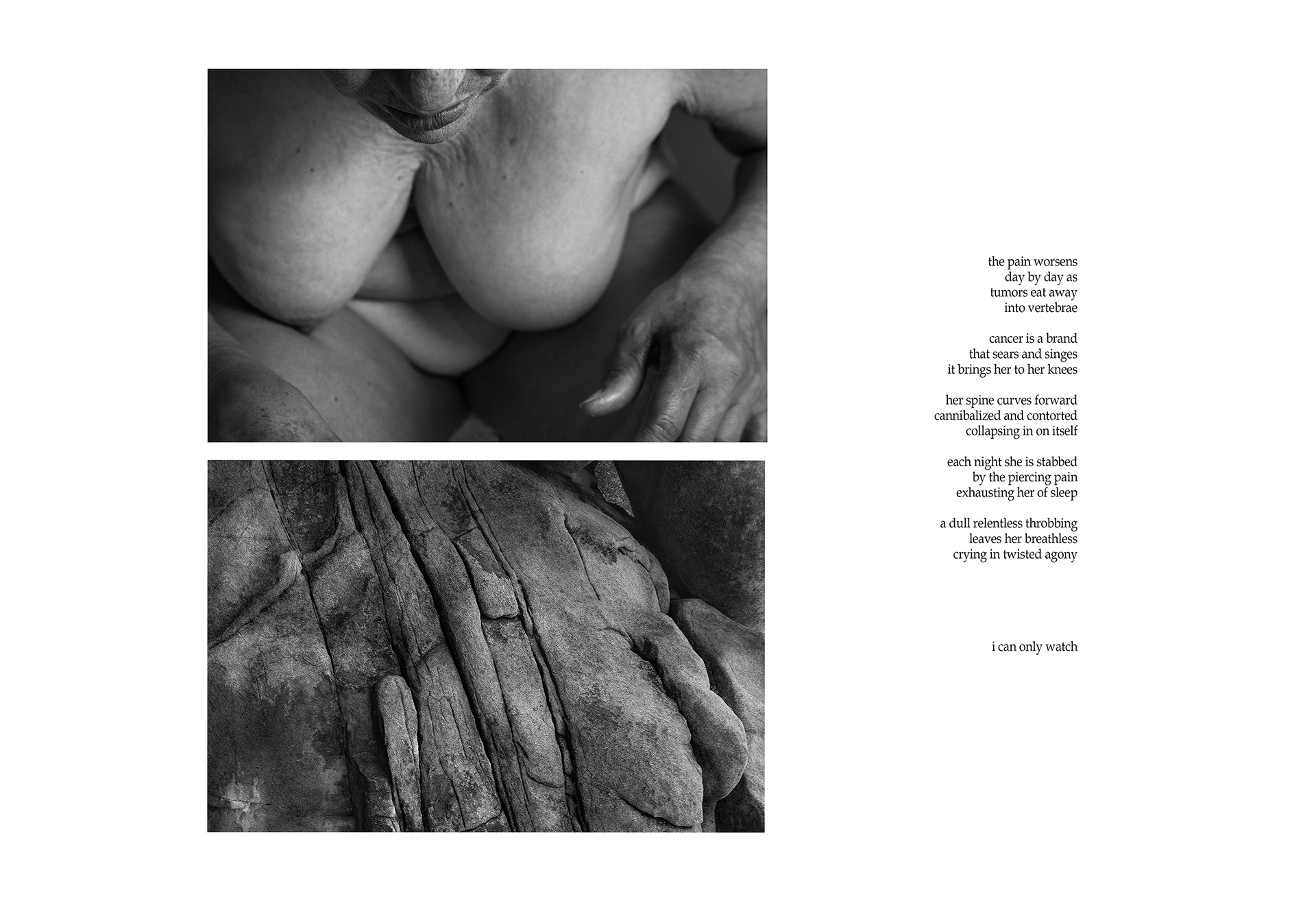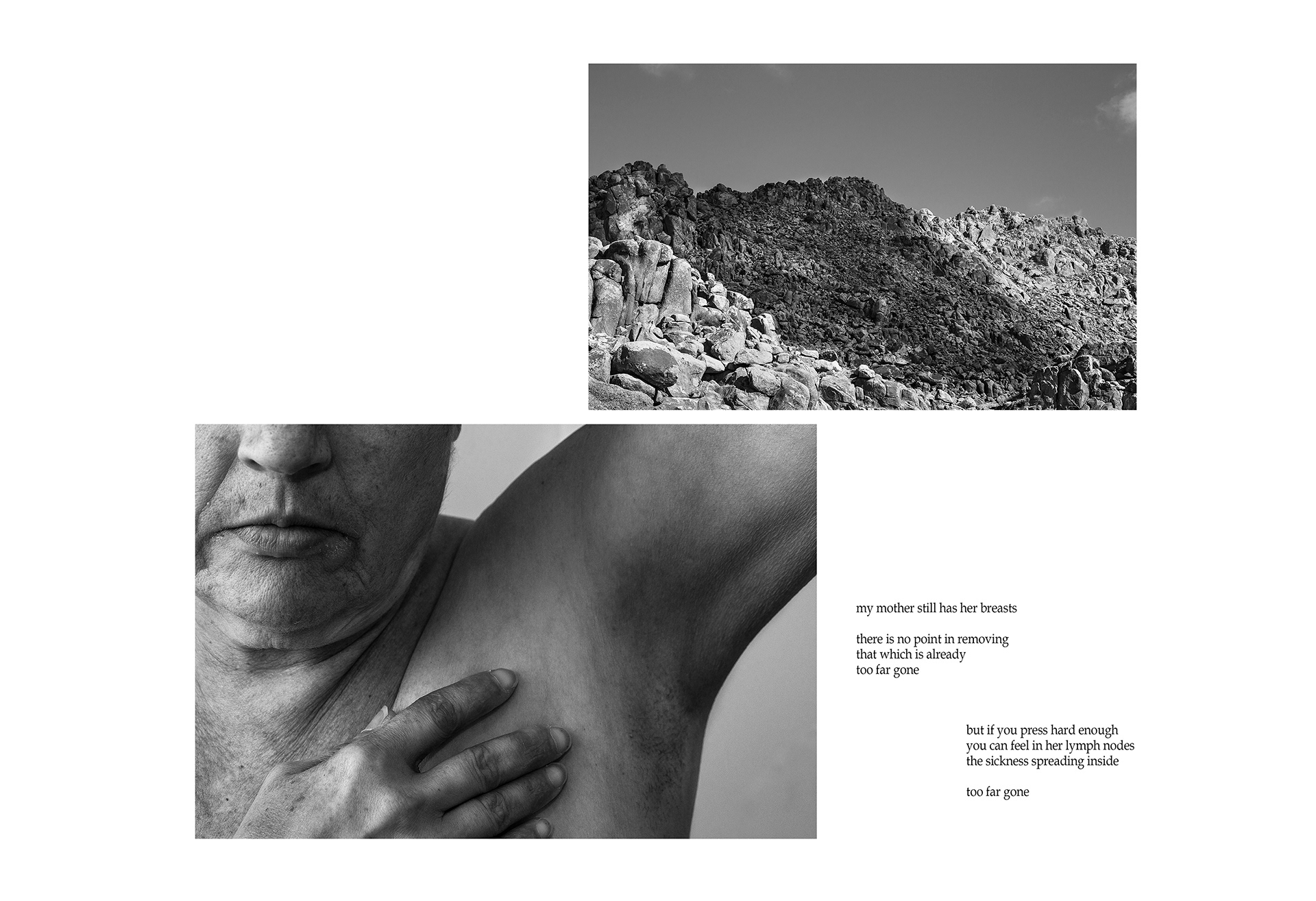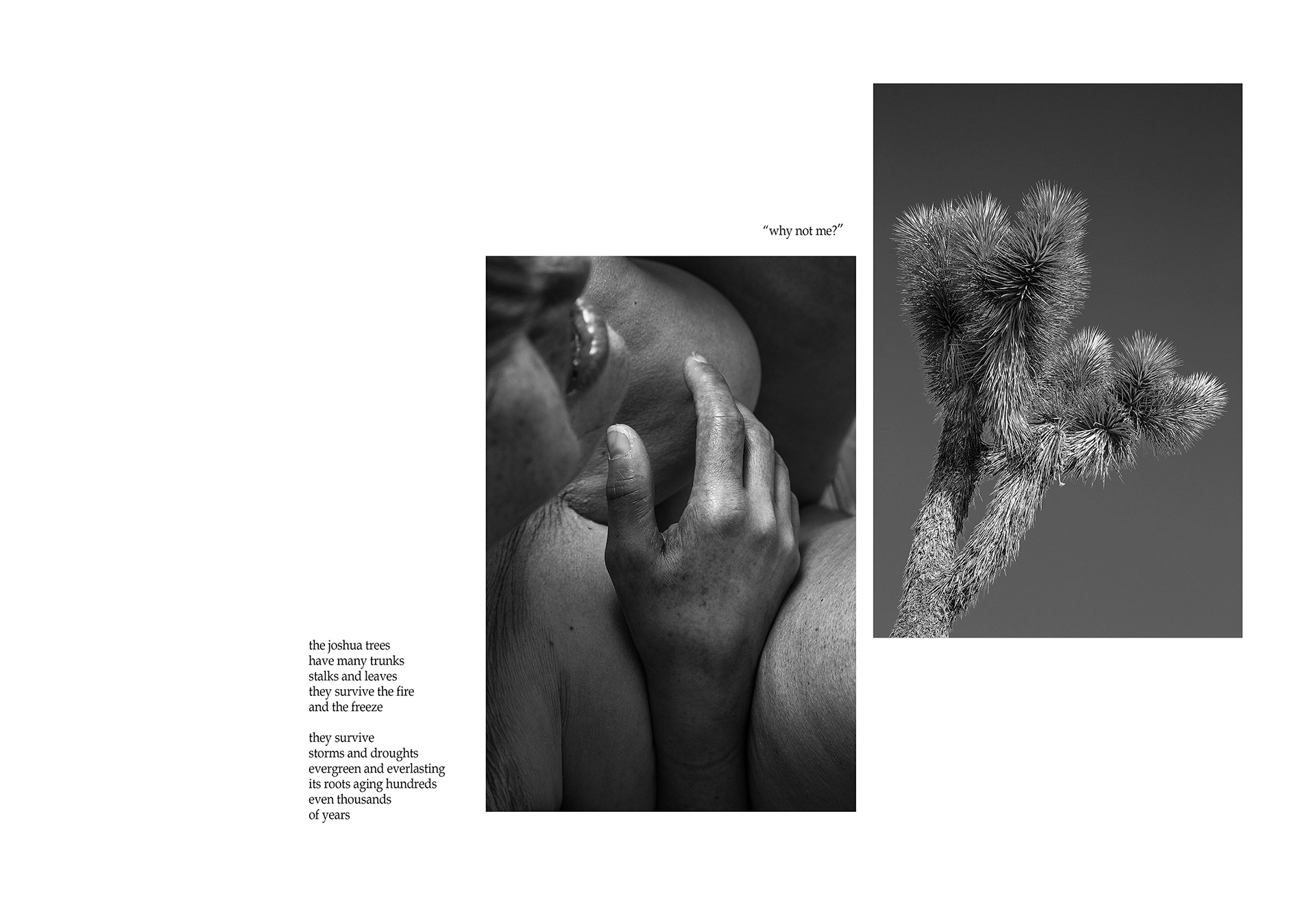 My mother is not the ideal cancer patient.  She will never be a sanitized inspirational story.  My mother is dying.  She does not celebrate her cancer journey.  This is not her learning experience.  She is impatient, resentful, dejected, and other forbidden emotions.  She does not entertain euphemisms; she acknowledges absolutes.
But too often do others seek to co-opt her own narrative.  Too often do they inject artificial sentimentality, absolute recovery, and forced positivity into her narrative.   Too often do they force hope where there is little.  My mother is dying.
This is my mother's narrative, disclosed with an honest approach.  One that embraces her anxieties and ridges, her wrinkles and outrage, her discolorations and despair.  A collaborative approach reclaiming her agency thru tender intimacy.  An approach that presents her struggles, as well as her strengths.  An approach that refuses to deny that death is a part of life.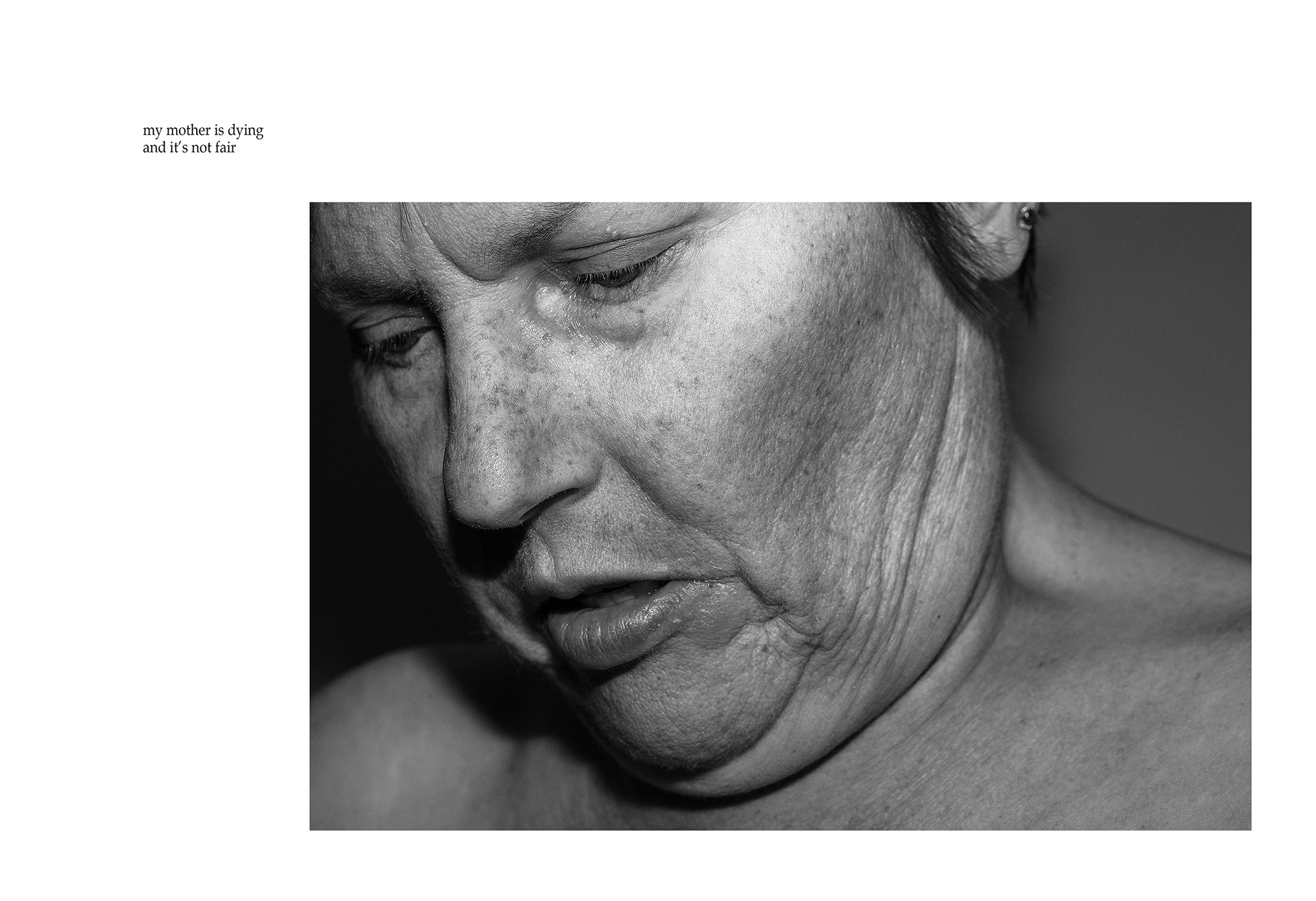 The Recovery Archive was inspired by @mariepier_frigon 's "Intoxication Chronicles." They are sisters on the same coin, two projects exploring the chaotic mental health of their creators, exposing self-imposed toxicity with undeniable honesty & bravery. My ideal presentation of the Archive is self-contained in Windows Photo Viewer. The viewer moves thru the neo-slides are their own pace, each piece floating in the neutral grey of the photo viewer, isolated yet continuous. The series will now be adapted to Instagram, after seeing the @dearcatcallers account, another kindred spirit turning selfies into candid exposes. Like they say #themediumisthemessage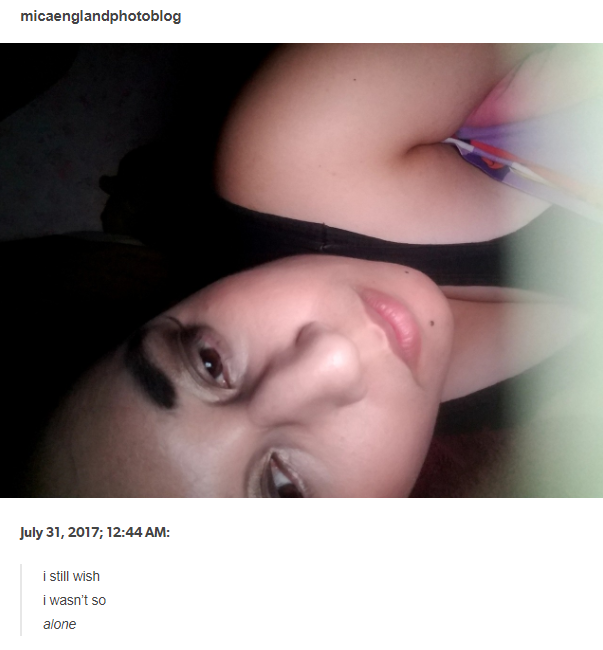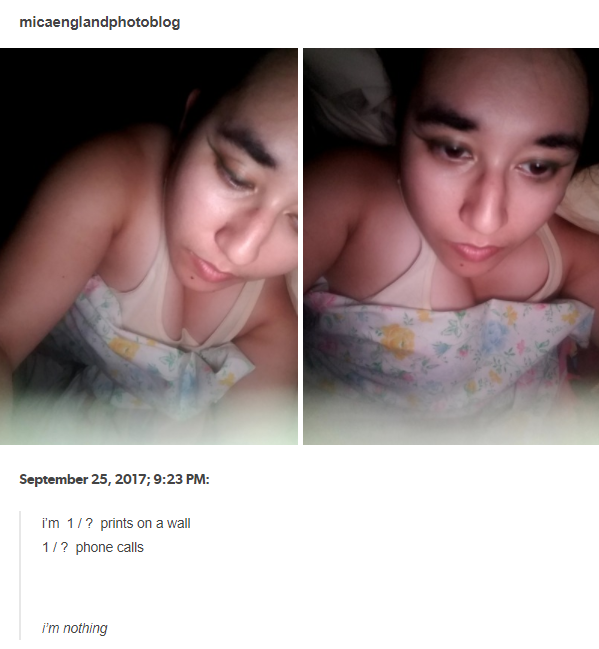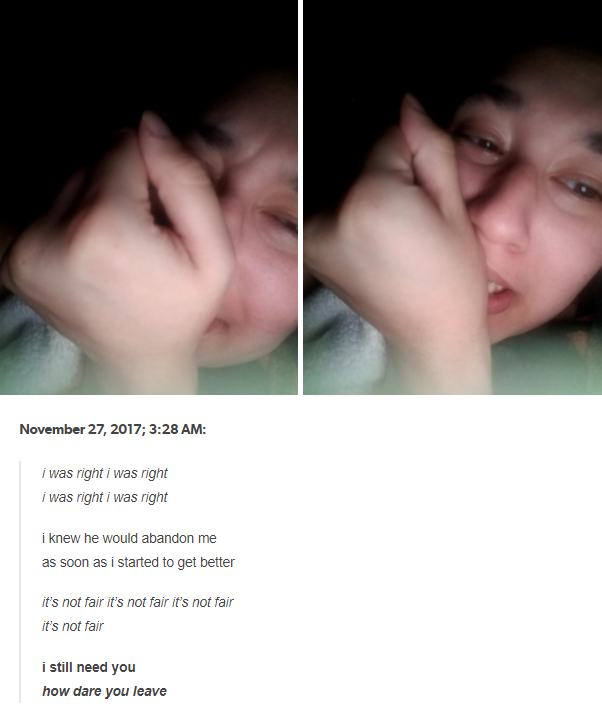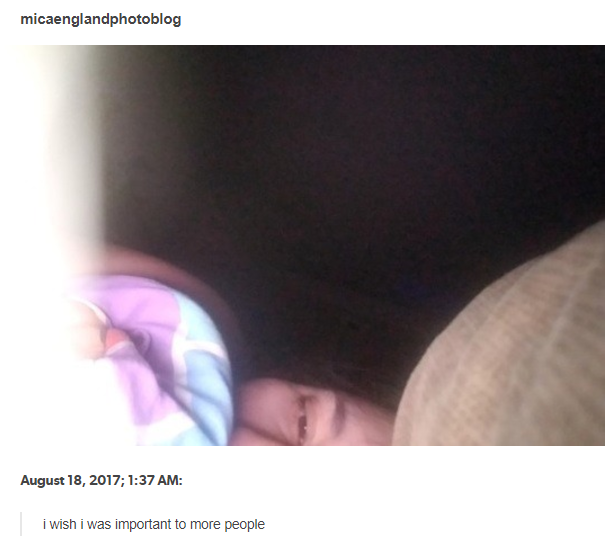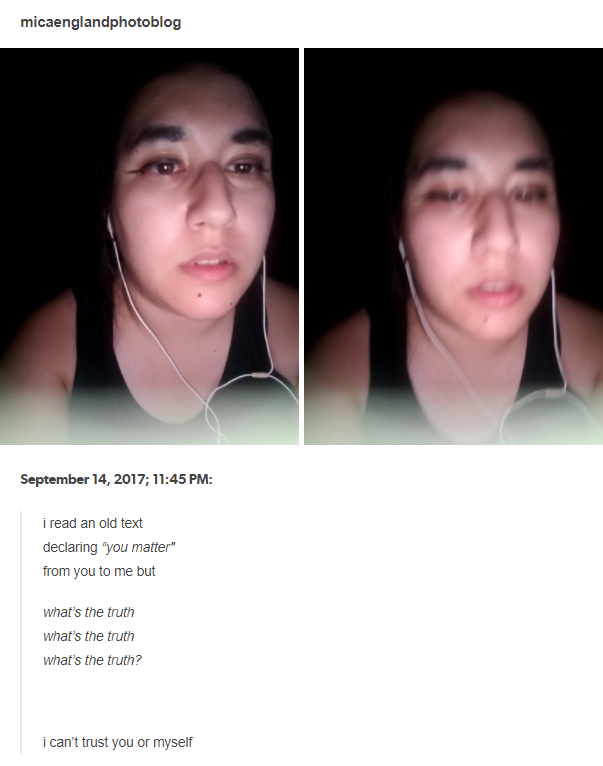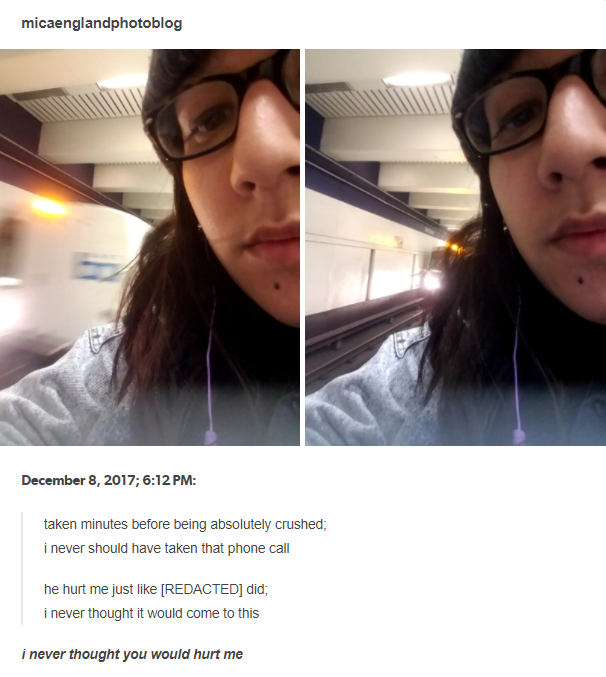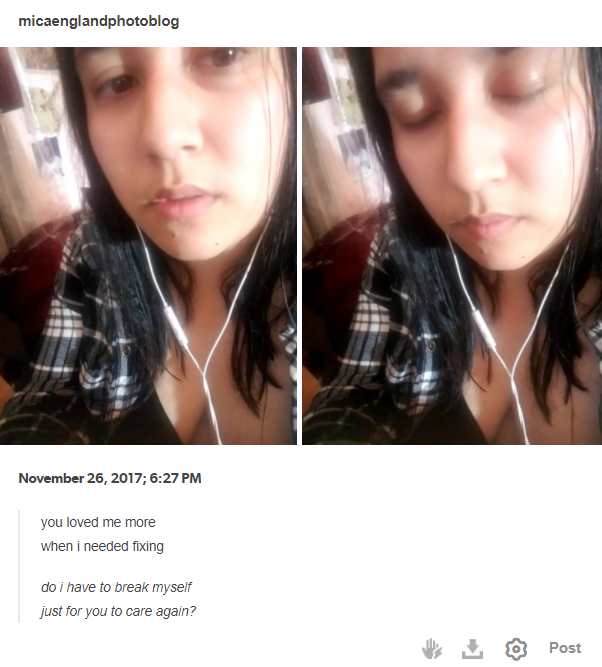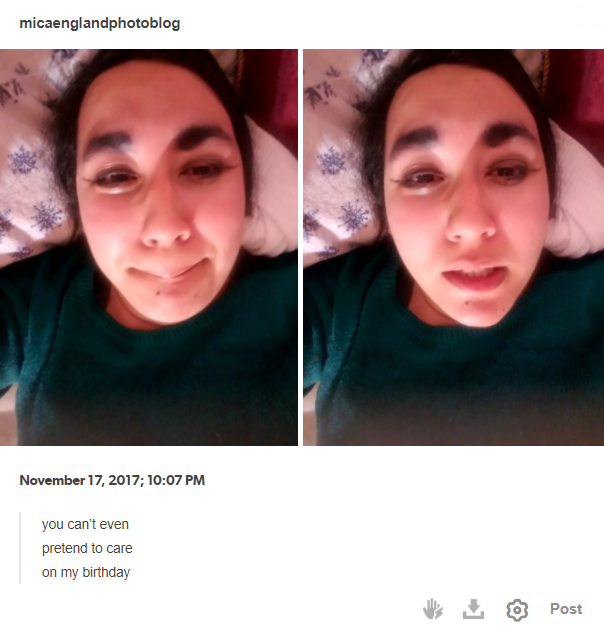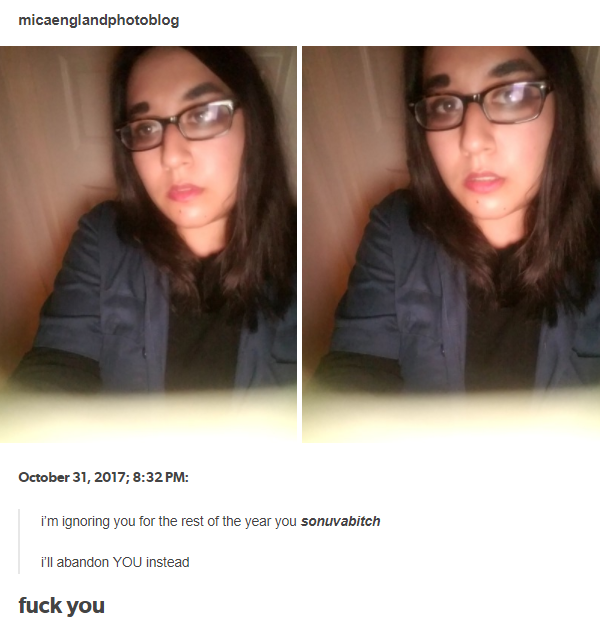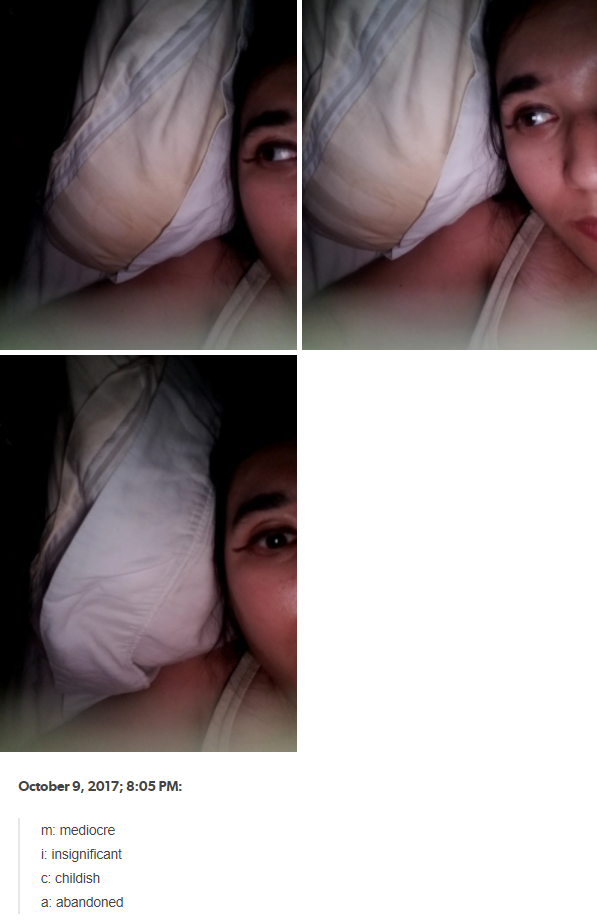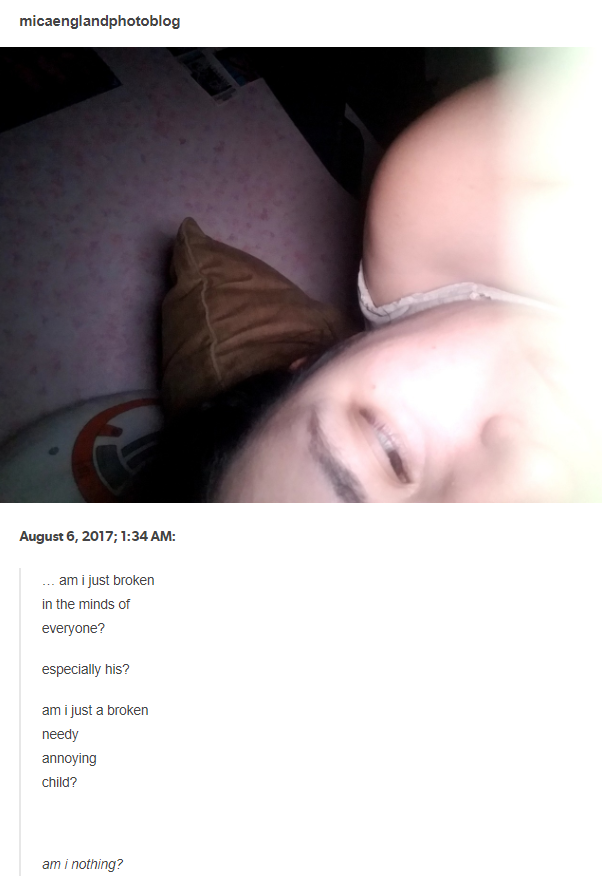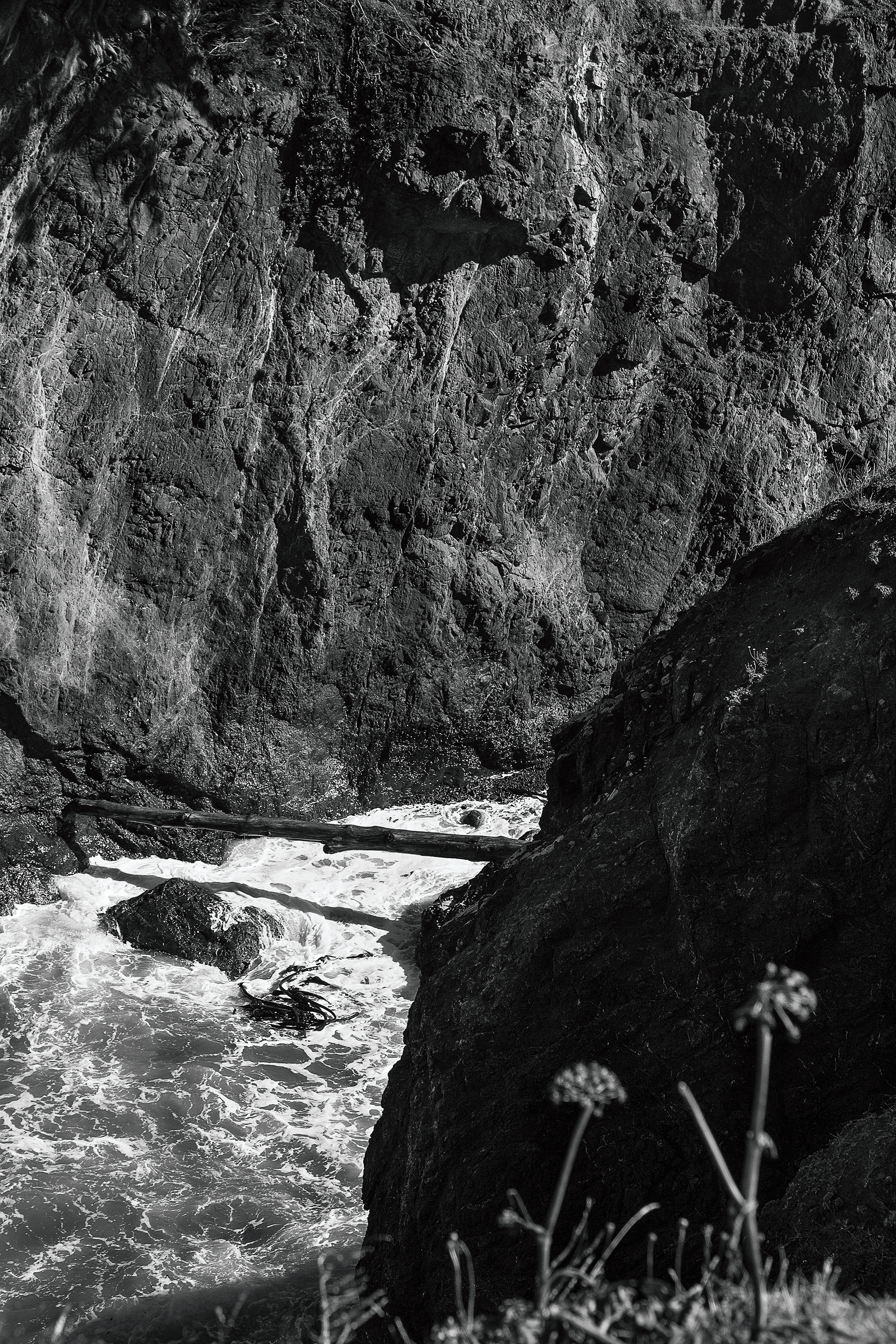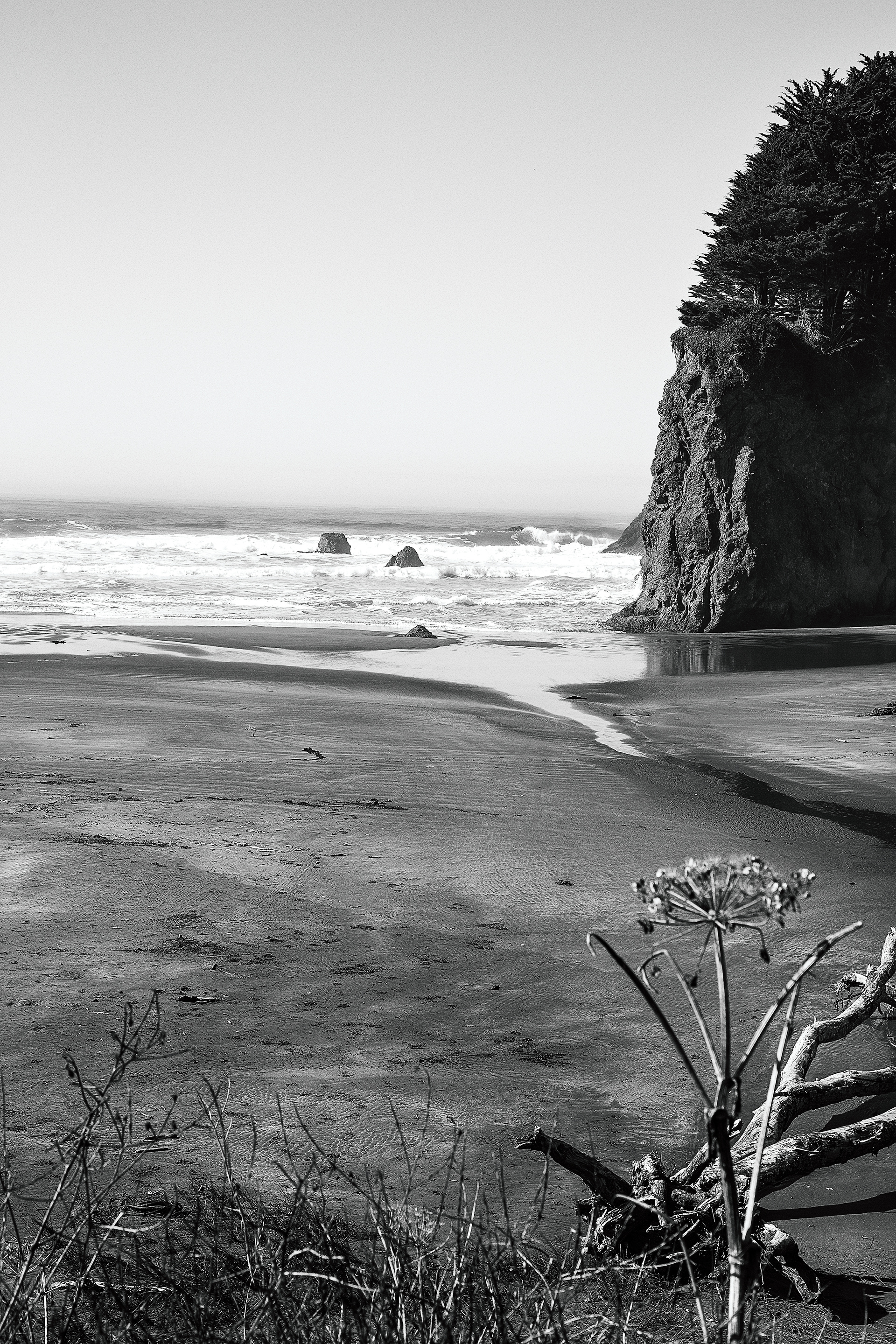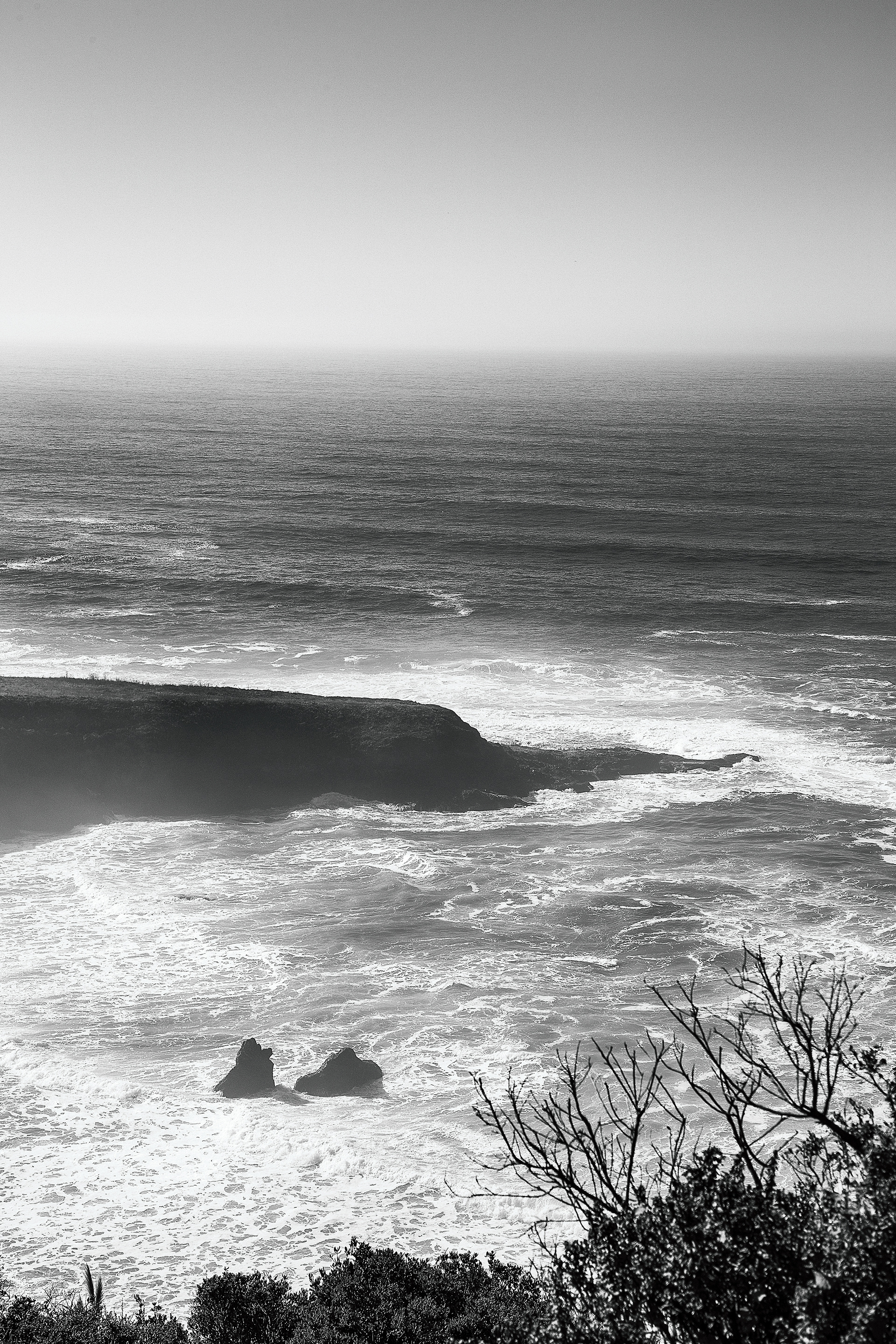 Landscape photography documents the physical properties of the earth, but also the emotional properties of the photographer.  Photography often becomes autobiographical, regardless of subject depicted.  With poetry, even more so.  This project is the confluence of latent emotions hidden in the waves and cliffs.  The landscape reflects and affects the psyche, and the psyche echoes the landscape.  Healing oceans and sickening deserts are dichotomized, analyzing past and present states of mind.  There is a fluidity to emotional states, manifesting in multiple mediums.  Photography is paired with poetry, unconscious pairs of the unconscious mind.

In hindsight, much of my work is devoted to my self-hatred.  My personality alters it into nostalgia.  In hindsight, I'm devoted to making myself suffer; I'm high on my own depression.  It's my normal, my familiar.  But in hindsight, too often does the artist make art about suffering.  Too often is art equated to suffering.  Too often does an artist suffer, and is expected to suffer for the art.  It's hard to break the pattern.  This is a project, as well as a psychological practice, a wish-fulfillment of positivity, and a necessary shock to the system.  In hindsight, I must become like water.